Making Changes.
Horticulture has come under close scrutiny over the last ten years with regards to operational practices & materials. The industry is working hard to impliment the changes that are required &, on the whole, are in agreement with most of the criticism it has recieved. There are four main areas where change has been recommended. Chemicals, Peat, Plastics & Water usage.
Here at Clockhouse Nursery we too understand that many of the changes required of us are indeed needed. We are undergoing a programme of changes in all four areas.
Chemicals: Commercially we have massively reduced our reliance on & usage of chemicals such as pesticides & fungicides. This change has been quite easy to effect as many of the chemicals concidered harmful to the environment have been withdrawn from use plus we now employ a strategy where spraying only occurs if absolutley necessary to save a crop from infestation & periodically, during peak growing seasons, as preventative measures against fungal infection. Previously a more rigorous routine was in place. Weedkillers are now rarely used on site instead we use a bark based mulch on the tops of our pots, hand weed regularly & when we have to spray, we use environmentally friendly, natural ingredient weedkillers. As far as retail chemicals are concerned we strive to advise people to use environmentally friendly choices but are also conscious of providing customers a maximum level of choice. Many of the retail chemicals considered harmful have also been withdrawn or have undergone recipe changes. Ultimately, we will never sell a publically available chemical unless it is perfectly legal to do so. As we see it, it is then up to the purchaser to regulate their usage in the same way that we have to with commercial chemicals.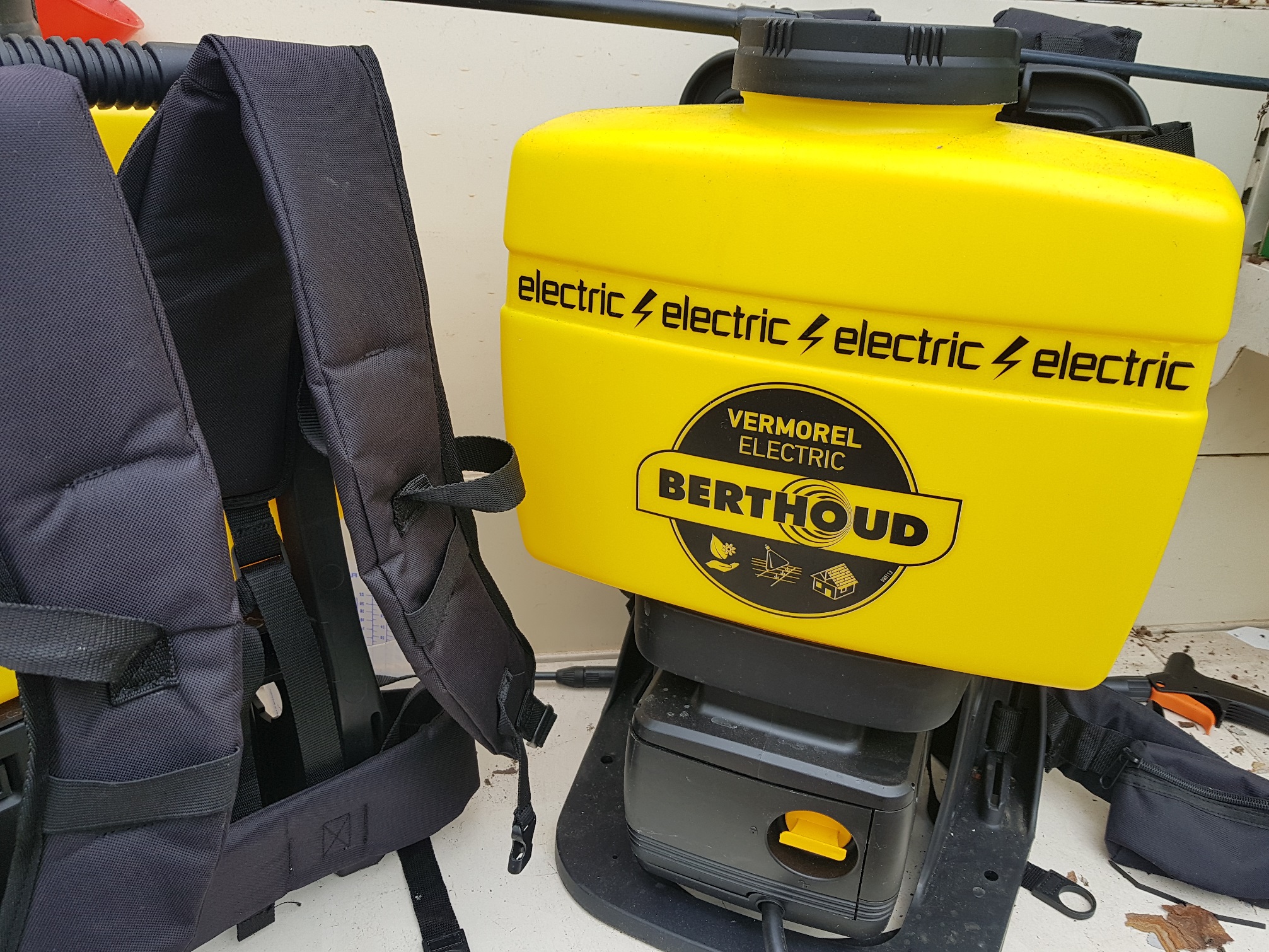 Peat: This is indeed a contentious issue with TV gardening celebrities putting their opinions into the pot with environmentalists. For us, peat is an excellent growing medium & the impact of peat harvesting for use in retail horticulture is minimal compared to the level of harvesting that is currently undertaken for energy creation in peat fired power stations. This being said, we completely agree that any reduction in the destruction of peat fields across the world, is a good thing & that we must all play our part in achieving this. With this in mind all of our commercial composts now contain 20% less peat than their original recipes & we are actively undergoing trials of completely peat free growing mediums. Early results look promising but it is likely to take a few years of experiments before we can make a confindent total change over. There has been massive improvement in retail composts with more & more peat free choices available at improving affordability. Major manufacturers are under intense pressure to reduce their peat footprints as the UK aims to ban the public sale of peat based compost products to the amateur gardening market by 2025. Similar to the chemical situation though, until the use of peat is outlawed, we will continue to stock a few peat based compost variants but try our best to steer people towards making a peat free choice instead.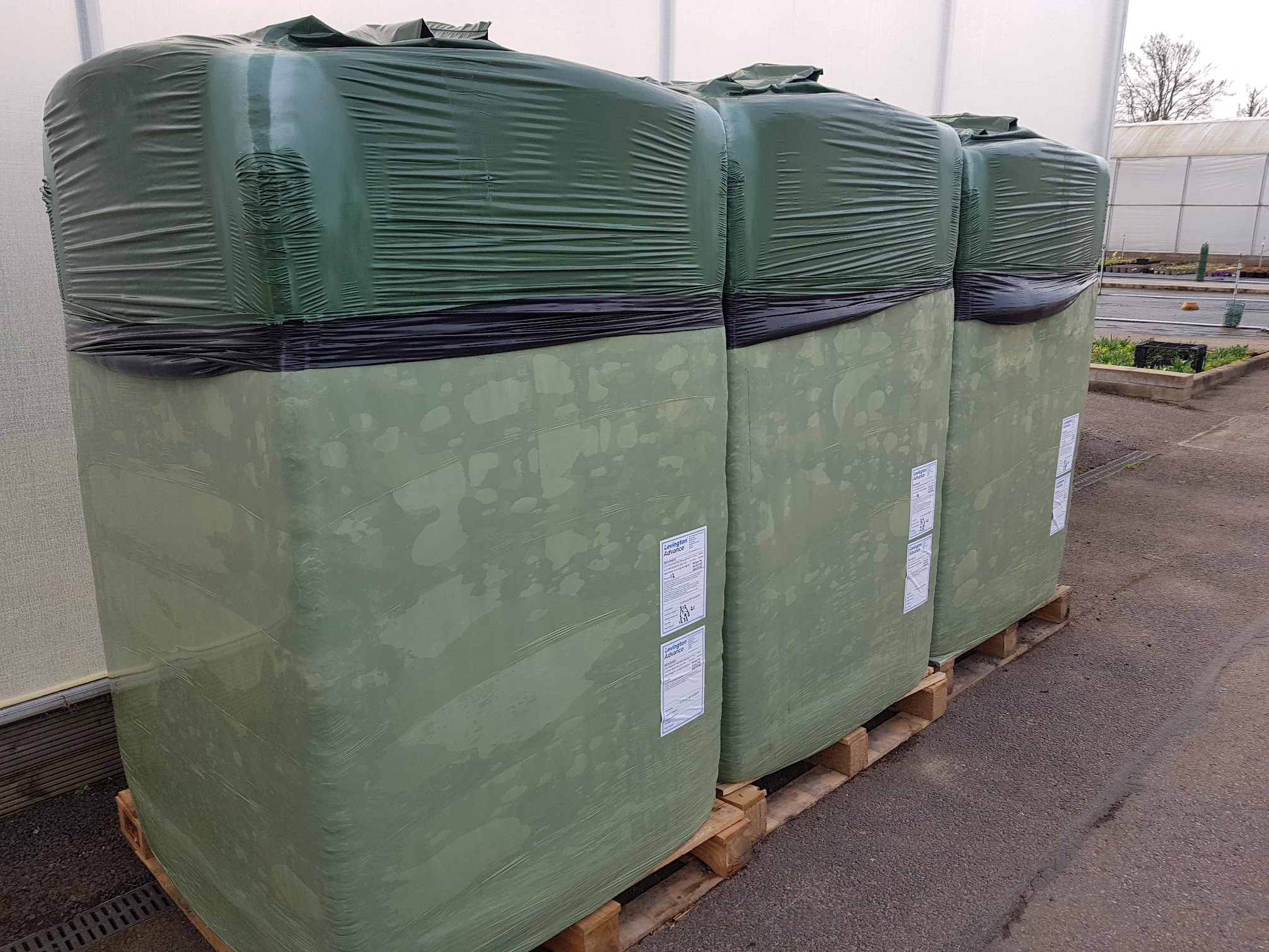 Plastics: The over use of 'one use' plastics has been in the spotlight for a few years now. Plastic is, without doubt, a marvellous material but humanity has become very complacent with regards to what happens with it when it is no longer needed. Recycling industries around the globe have fallen woefully behind with their ability to handle certain plastics, instead focussing on the most easy to recycle & most lucrative forms. There is a lot of plastic in horticulture. Until there are viable alternatives it will continue to be used. So how do we, in this industry make a change? It has begun. Most plastic pot manufacturers are now producing pots that are fully recyclable & made from high percentages of recycled plastics. The primary commercial pot colour worldwide used to be black, which recyclers say, is very difficult to process, so the whole industry is now shifting to taupe, grey or blue for their primary pots. There are still black pots in circulation as it would be even more wasteful to dump stocks of black pots without them fulfilling at least one round of use, but numbers are diminishing. We have very few of these black pots left on site for our own production use. If you see a plant in a black pot on the nursery, chances are it has come from another supplier who is working their way through their backlog. The vast majority of our pots now follow the industries example & are fully recyclable. From this year (2023) we will begin the change over from polystyrene bedding plant boxes to fully roadside recyclable clear plastic packs. If cleaned after use they can be placed with other recyclable domestic plastics as they are manufactured from the same material as many drinks bottles. These new packs will cause us a few issues as far as operational practices are concerned, but we are dedicated to using them from now on.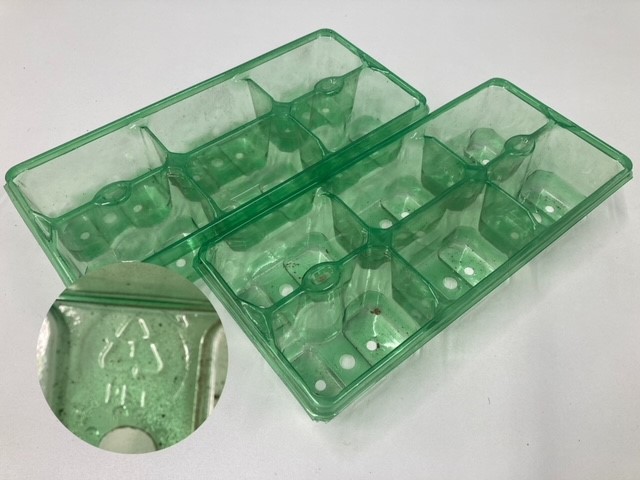 Our commercial waste is all hand sorted & picked through by the processor & all recyclable materials removed. These changes are not cost free but we have swallowed some of the extra expense because it is the right thing to do. Now it is your turn. Please make sure that you clean & recycle your plastics & if your local authority does not accept plastic plant pots, kick up a stink & complain to your MP. Many plant pots are now just the same as a yoghurt pot. We will gladly take back any pots that you have purchased from us but please do not bring back pots from other garden centres. Our waste bill is high enough without having to deal with other people recycling too.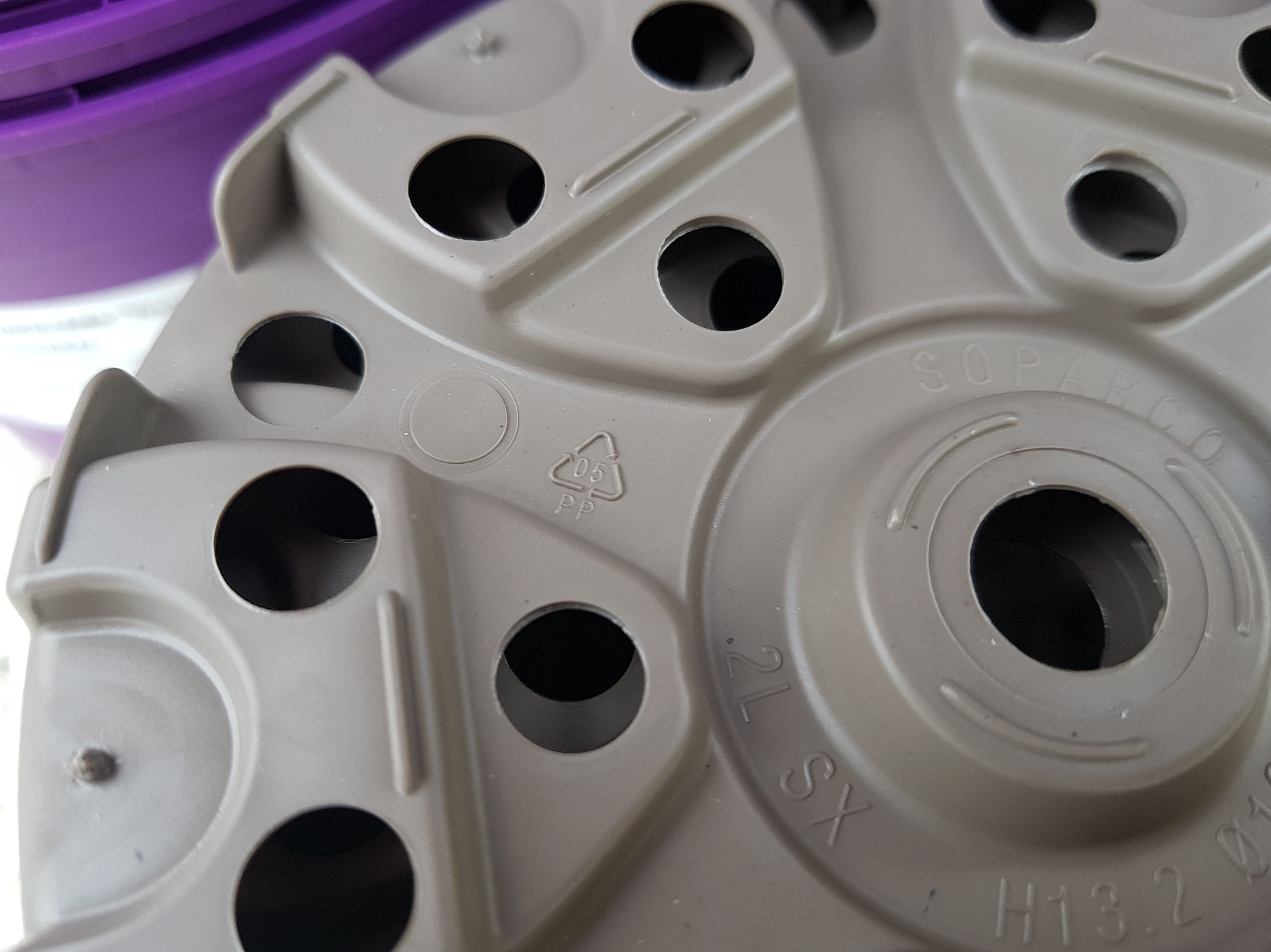 Water: Water wastage is a problem across all areas of industry & every day life as populations expand. Water is a life giving resource that is taken for granted but it is under immense pressure. In our lifetimes water is set to become ever more expensive & sparse so we need to make sure that we are using it as effectively as possible. Here at Clockhouse we understand the wider issues as well as recognising that more efficient water usage will save us money & make more available for domestic consumption. We are fortunate that our nurseries water is supplied by a Victorian bore hole & water tower so only our emergency back up system runs on mains water. Thankfully this back up system is rarely used. Recently we invested significantly in restoration of our cast iron tank, bore hole pump plus the sinking of a secondary bore hole & pump. Coupled with a modern & efficient irrigation system this should ensure an effective supply for many years keeping us independent of mains water supplies. However this is not enough. In the coming years we hope to invest in a rain water capture & re-use system which, in the long term, will help reduce our reliance on pumped water & significantly impact our water bill. This is a challenging area for us as water is a primary requirement in growing plants so we need to use more than the average business. Couple this with new peat free composts that need more efficient moisture management & making the balance of correct usage over waste, is made even more tricky. Gardeners can do their bit in water conservation too. We try to encourage this whenever we can. Fitting water butts, irrigation systems, not tarmacing over every front garden & planting the right plants in the correct locations will all help gardeners to become less water wasteful.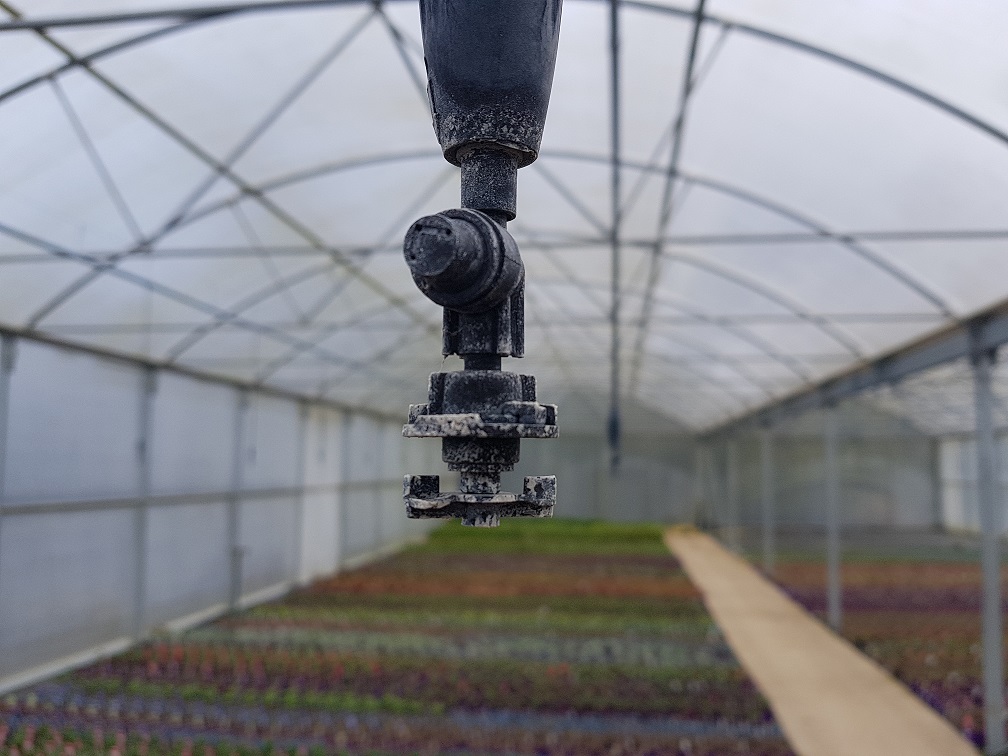 As you can see, we are not perfect but hopefully this page illustrates that we are aware of the issues that face us & that we are trying our level best to meet them head on. The challenge will be to instigate change at a pace that addresses the issues as quickly as possible but that doesnt bankrupt us in the process. We are comitted to continuing to provide you with affordable quality in the world of gardening. In general our costs & overheads continue to rise (as they do for all businesses) so meeting this commitment whilst remaining profitable becomes ever more difficult especially when you factor in some of the sustainability problems that we are striving to overcome. That is why we are constantly looking for areas where can save time & money. Our recent decision to move to cashless retail is an example. Time saved in not processing cash on a daily basis & implimenting security proceedures can be redirected into more efficient service & production time. Also investment into time saving machinery ensures that we are operating as efficiently as possible whilst maintaining the quality that you expect & deserve long into the future.
Thank you for taking the time to read through this page.