Seed Potatoes
Our seed potatoes take us by surprise every year as they increase in popularity. Not many garden centres stock such a high quantity of varieties, this year they totaled 85 & in 2022 we hope to bring you 92.
They arrive on our nursery approximately the second week in January. About the same time as the summer bulb selection. They are sold from No1 greenhouse. Across the 97 varieties you will have found four categories, 1st Early, 2nd Early, Main Crop, Salad & organically produced.
Most are packaged in 2 or 2.5kg bags and prices will vary depending upon the variety. We can accommodate large quantity orders but these must be with us before the end of September in the previous year i.e. September 2021 for arrival January 2022. An advance deposit may be required on this scale of order.
List of varieties for 2022.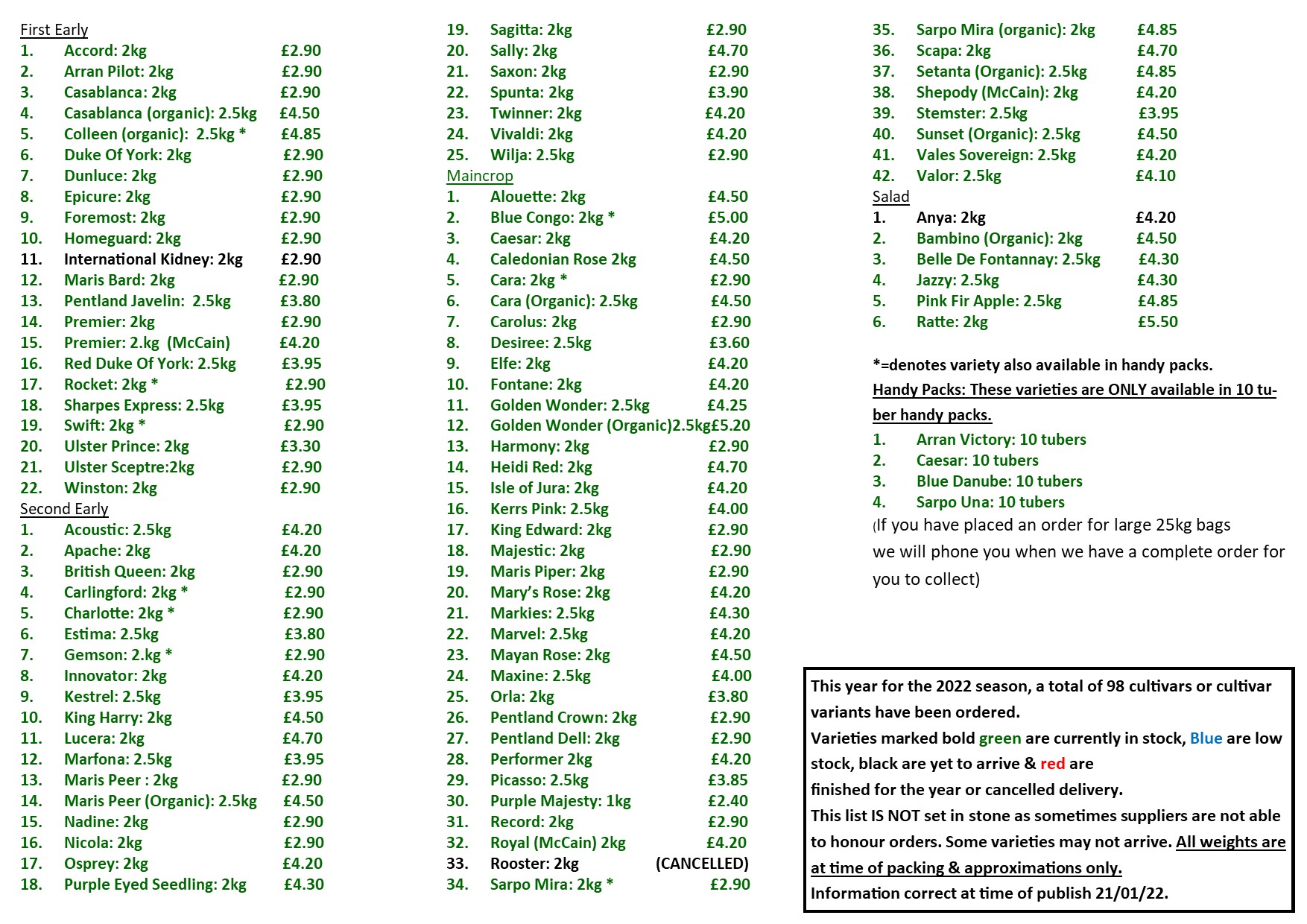 View or print the list as a PDF Seed potato list 2022